On Wednesday, 6th of June 2018, all roads led to Afua community in Ibiono Ibom Local Government Area of Akwa Ibom State, Nigeria, as people from within and outside the country turned up to witness the commissioning of the first site of Joseph Ukpo Hospitals and Research Institutes (JUHRI), our partner organization.  Among the guests were clergy, religious, medical professionals, government representatives and traditional leaders from within and outside Akwa Ibom State. These traditional leaders and many other groups and individuals came to identify with JUHRI's vision that quality healthcare is made accessible to all as enshrined in the Universal declaration of Human Rights. JUHRI appears poised to make high quality healthcare accessible to those most in need of it and who cannot afford it.   The first JUHRI site in Ibiono is part of a network of research hospitals to be constructed in Calabar, Akwa Ibom, Ogoja and Port Harcourt with a view to providing secondary and tertiary healthcare, extensive mobile clinics and cutting edge biomedical research.
High points of the occasion were:
Cutting of commissioning tape as well as birthday cake by JUHRI's eponym, His Grace, Most Rev (Dr) Joseph Edra Ukpo, Emeritus Archbishop of Calabar, who was flanked by all the Catholic Bishops of Calabar Province – also proprietors of JUHRI;
Presentation of keys of JUHRI to the Proprietors by Rev Fr Andrew Ekpenyong, the founder of JUHRI;
Presentation of keynote address by Prof Emmanuel Ekanem, Chairman of the occasion;
Presentation of statements by the founder of FHIND and JUHRI's volunteer Medical Director, Dr Akaninyene Otu and other collaborators of JUHRI; and
Commencement of clinical services with JUHRI's 7th free Medical Outreach, led by JUHRI's volunteer Mobile Clinic Director, Dr Anthonia Ikpeme.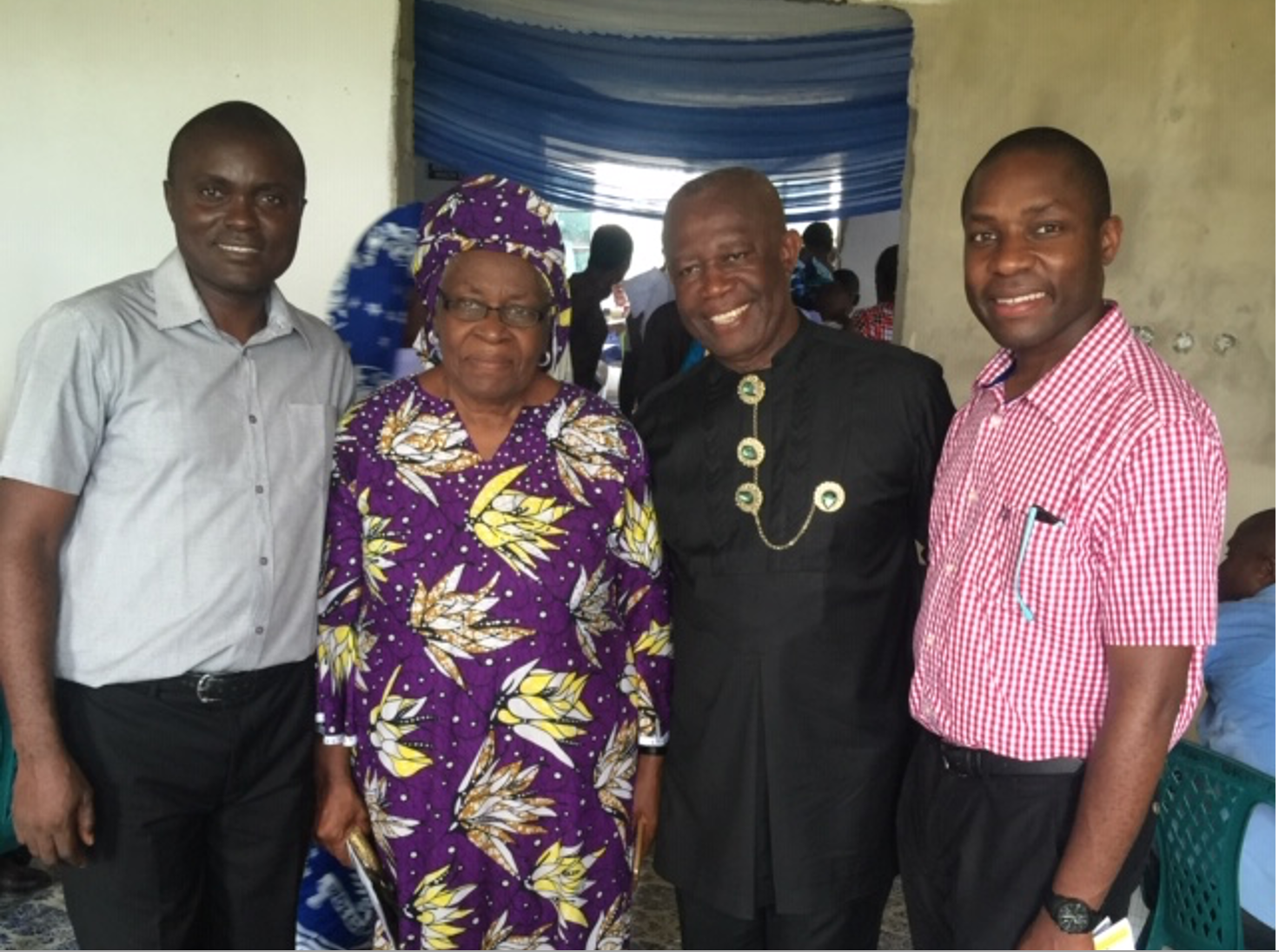 During the 7th Medical Outreach, over 500 patients, including women and children, benefitted from free consultations, drugs, glasses, ultrasound scans and laboratory investigations. This was in keeping with JUHRI's mission of bringing the benefits of modern medical science to those most in need of it by providing free high quality healthcare to those who cannot pay. FHIND partners with JUHRI to provide most of the highly skilled professionals who give quality healthcare services as well as the Medical Direction for JUHRI sites.
The Ground-breaking ceremony for JUHRI's second site at Esuk Mbat Community in Akpabuyo Local Government Area in southern Cross River State held one week later, on Wednesday 13th June 2018. The event was also graced by local and international dignitaries. It featured signing of the Land Deed with Esuk Mbat Chief; presentation of Architectural design to the Proprietors; Ground breaking by His Grace, Most Rev (Dr) Joseph Effiong Ekuwem, Catholic Archbishop of Calabar; and flagging off of the 8th Medical Outreach. Dr Emmanuel Effa, FHIND's Research Manager, is the volunteer Medical Director for JUHRI, Esuk Mbat site.