Tackling non-communicable diseases in primary care facilities Nigeria
Project: Tackling non-communicable diseases in primary care facilities in Nigeria through clinical guidelines and mHealth training strategies.
Date:15/9/2020
Progress of implementation
The project is in its 7th month of implementation.  The FHIND team comprised of Dr Emmanuel Effa and Mrs Obiageli Onwusaka carried out the clinical supervisory visits from 24th -29th August 2020. The team visited 19 out of the 20 pilot primary health care (PHC) facilities. The trip afforded the team with the opportunity to have robust discussions with the nurses and the heads of the facilities. They also carried out clinical supervision of the NCD nurses and had discussions around COVID and its impact on the project. Each of the facilities were provided with Infection prevention and control materials (hand wash, bleach, hospital-grade disinfectant, face masks, and latex gloves).
Evidence of impact and policy engagement
Preliminary data analysis shows that there has been a consistent increase in the total number of NCD cases seen across the pilot facilities as shown in the Figure 1 below.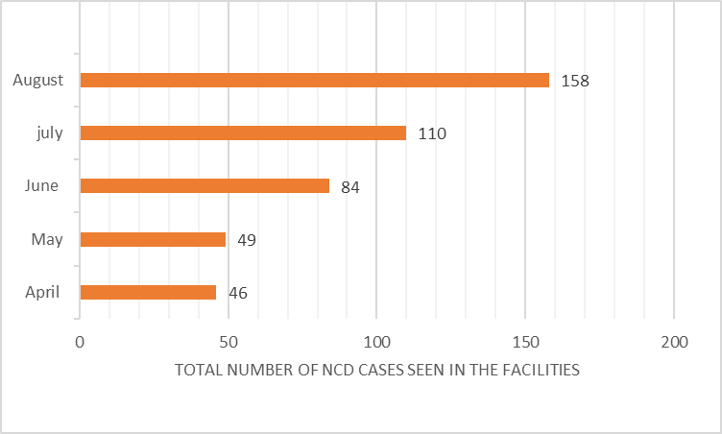 Figure 1: Monthly progression in the total number of NCD cases seen in the pilot facilities